Beginner Kids Martial Arts Classes Enrolling In October
When you enroll your child in the action-packed Kids Martial Arts classes at Trigon Academy of Martial Arts, you'll see a side of your child you never have before! That's because our martial arts classes for kids bring out the inner champion in every child by giving kids a great workout and imparting valuable skills like confidence, focus, fitness, and goal-setting skills that kids can't get from any other activity!
The martial arts style taught in the Trigon Academy Kids Martial Arts program is a blend of Jiu Jitsu, Kickboxing, and practical self-defense - meaning there's something for everyone!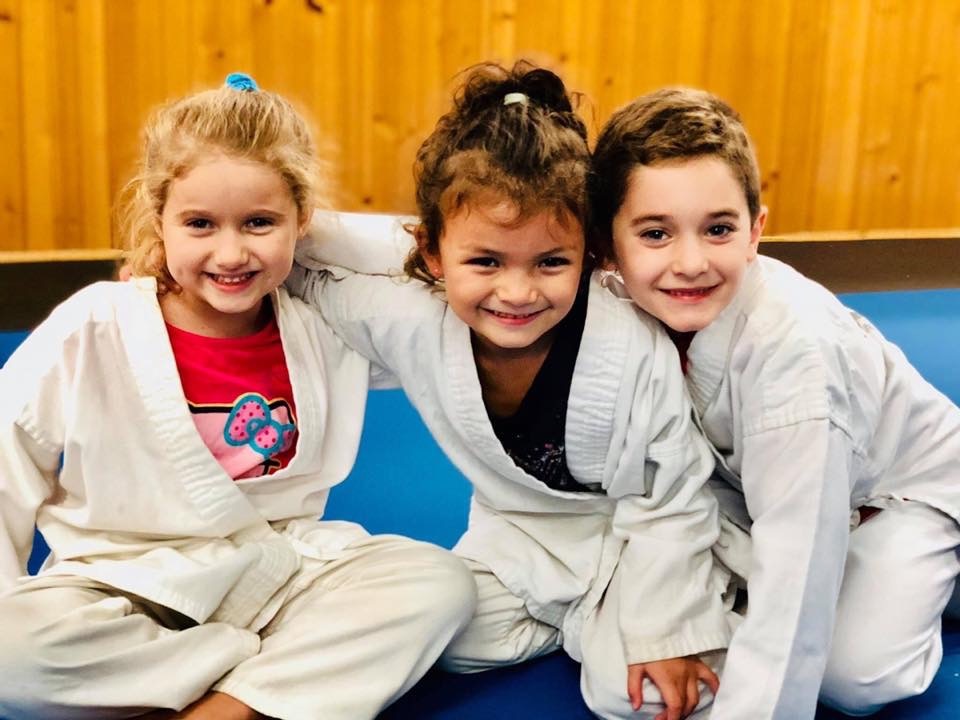 GIVE YOUR CHILD A KICK START WITH KIDS CLASSES FROM TRIGON ACADEMY!
We offer age and skill appropriate classes for your child so that they are never bored or left behind.
Ages 3 - 4 (Future Dragons)
Ages 4 1/2 - 6 (Little Dragons)
We are proud to work with children of all backgrounds and skill levels from all over East Northpoint!
LEARN MARTIAL ARTS AT TRIGON ACADEMY FOR FUN, FITNESS, AND FRIENDS!
Whichever Kids Martial Arts class is right for you, you'll find the benefits are endless! Alongside strong martial arts lessons taught by our excellent instructors, every student will learn the importance of having confidence, maintaining focus, building physical fitness, and goal-setting.
Our Kids Martial Arts are packed with great benefits! Just take a look:
CONFIDENCE

-

When children are exposed to challenging situations and are able to perform at their best, confidence grows! With appropriately challenging progression, our instructors coach our kids to hit new milestones in their training, such as earning a new belt, executing a new move in sparring, or being able to perform 2 more pushups. Children who project confidence are less likely to be targeted by bullies or succumb to peer pressure and more likely to take actions that move them towards their potential!
FOCUS - Using our simple 3 step process, Trigon kids learn how to tune out life's distractions and bring all their attention and resources to bear on the task at hand. Not only that, they are taught how to take these lessons of concentration off the mat and into their world! Expect to see improvements in grades and classroom performance!
FITNESS - With today's addictive video games and excessive screen time, childhood obesity in America is at an all-time high! Trigon Academy's high-energy classes build strength, flexibility, agility, and stamina through fun and varied martial arts drills that kids love! No boring warm-ups here! It's no wonder that martial arts training is so popular among athletes from other sports seeking athletic improvement. All our instructors believe in the concept of leading by example, and live the lifestyle of a martial arts athlete that our kids can look up to.
GOAL-SETTING -

Martial arts gives children the ability to visualize their goals, the understanding of how to reach those goals by getting from point A to point B, and the confidence in their abilities that will help them achieve those goals. Setting goals can often be scary and difficult, but Trigon kids have the courage to step out of their comfort zones and persevere towards their goals.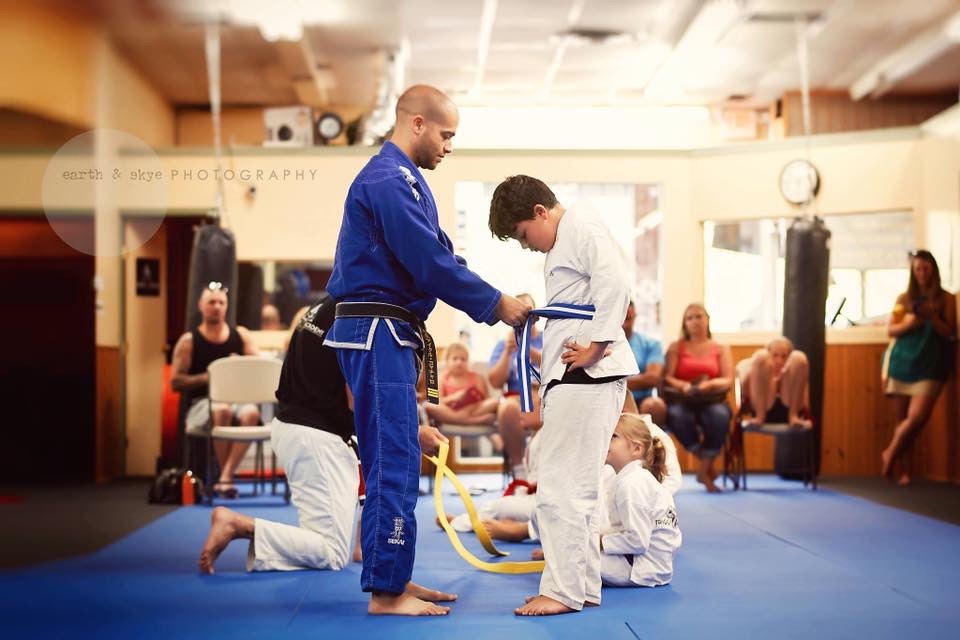 BRING OUT THE BEST IN YOUR CHILD AS SOON AS THIS MONTH!
To find out more about any of our amazing Kids Martial Arts classes, just complete the brief, no-obligation form on this page. When you do, we'll give you all the details you need to get your child started in one of the Kids Martial Arts classes at Trigon Academy, today!