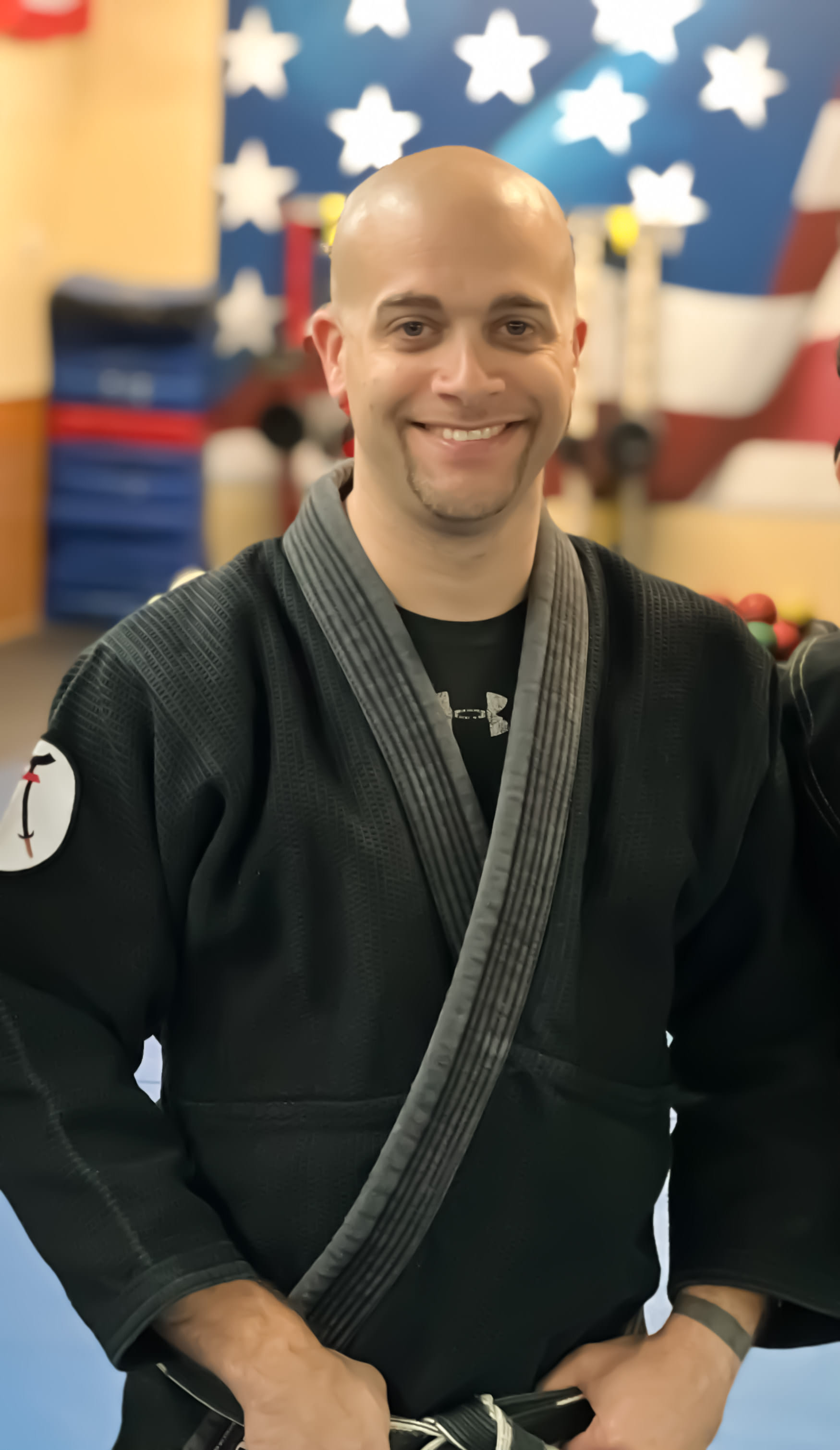 Michael Comerchero
Sensei Mike Comerchero is a 3rd degree black belt instructor in Goshin Jujutsu, and he teaches a variety of age groups.
He is a NYS certified K-12 physical education teacher, and he also holds a purple belt in Brazilian Jiu Jitsu and is ranked in Pekiti Tirsia Kali.
Additionally, Mike is a black belt instructor in Kenpo Karate and appeared on a Cablevision special program on Kenpo entitled, "Help in Health: Karate".
Continuing his development as a teacher and martial artist, Mike is a member of the National Association of Professional Martial Artists and is CPR certified for children, infants and adults.

Having completed multiple practical and written exams, Mike is a certified martial arts and fitness instructor through:
American Jiu Jitsu Centers Practitioners Federation (AJJCPF)
International Sports Science Association (ISSA): Certified Fitness Trainer (CFT)
American Counsel of Martial Arts (ACMA): Certified Martial Arts Instructor
The Cooper Institute of Aerobic Reseach: Martial Arts Specialist